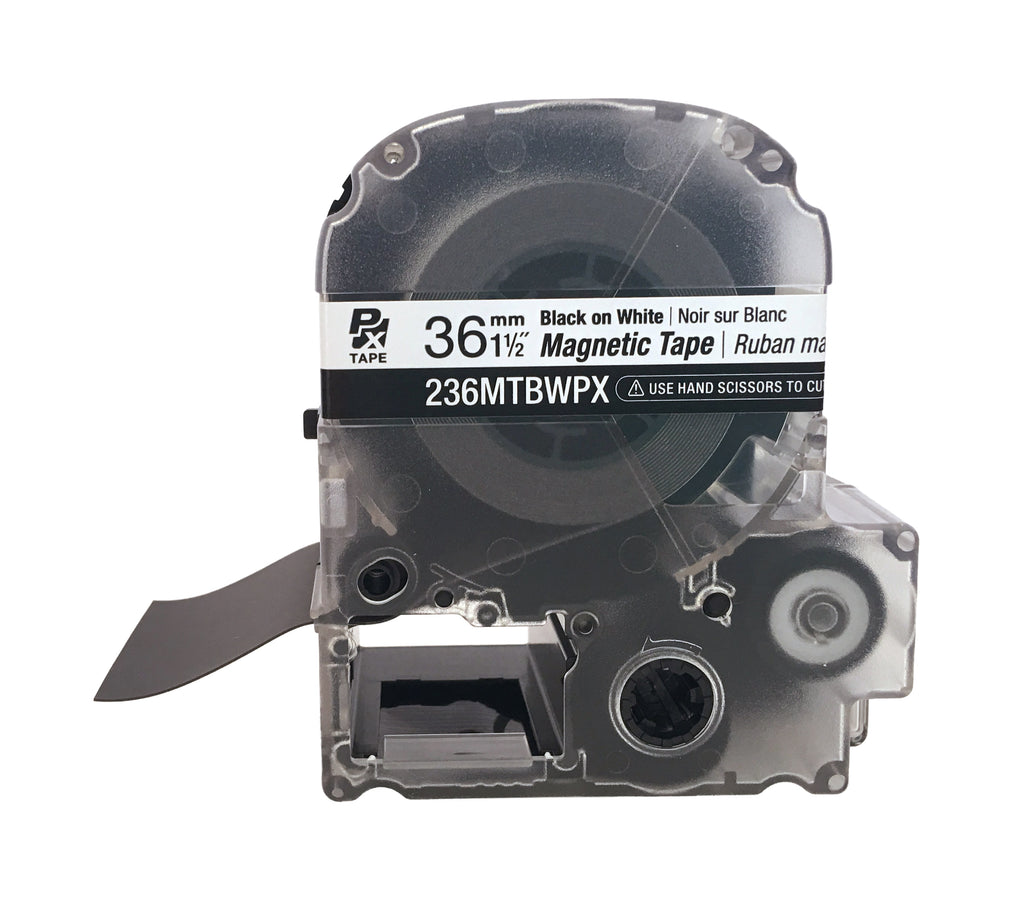 Epson
Epson PX Magnetic Tapes, 1 1/2 inch
---
1 1/2" (36mm) Epson PX Magnetic Label Tapes are compatible with Epson LW-PX, Epson Z Series and K-Sun LABELShop® lines of printers.
Printer limitations may apply.
Check your User's Manual for maximum tape width compatibility or contact us for more info. 
Great for labeling:
Shelving
Whiteboards
Filing Cabinets
Features:
Variety of sizes and colours offered.
Lengths: 4.9 feet or 11 feet.

More Magnetic Tapes:
PART NUMBER: 236MTBBPX
PART NUMBER: 236MTBGPX
PART NUMBER: 236MTBRPX
PART NUMBER: 236MTBWPX-4.9
PART NUMBER: 236MTBYPX
Can't find it?
In Canada, Contact us. 
Call or email info@neumannmarking.com 
---
Share this Product
---
Related Products